The most common reasons for installing new doors or windows into your property, besides vanity, is to save money on your energy bills and keep the inside of your home warmer during the winter months.
Not only do energy efficient doors and windows save you money for years to come and keep your home warm, but they are better for the environment as well.
FREQUENTLY ASKED QUESTIONS ABOUT ENERGY EFFICIENT WINDOWS & DOORS
Reasons to change your old windows and doors to energy efficient versions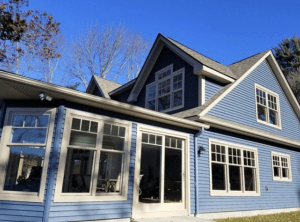 There are many reasons why energy efficient windows beat traditional windows hands down. They help you save money, keep your home warmer and are better for the environment too.
How to check the energy efficiency of your current windows and doors
The easiest way to do this is to head over to the ENERGY STAR website where you can check out the ratings listed on there. If your old windows at your Connecticut home are inefficient, it could be time to replace them with energy efficient models. Contact a qualified, trusted contractor such as Manchester Millwork who will install quality energy efficient windows and doors from top manufacturers such as Marvin brand windows and doors.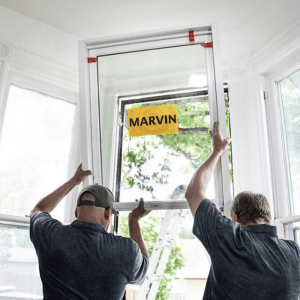 If you're feeling technical, try checking the 'solar heat gain coefficient'
There are other ways to check how energy efficient your windows and doors are. Although they are more complicated and require a professional, they are, nevertheless, still useful to know about. Checking the amount of radiant heat entering your home is one way to check energy efficiency, otherwise known as the 'solar heat gain coefficient' by those in the industry.
Determine the 'u-factor' and see how well your windows insulate
Another way that you might want to know about is by measuring the 'u factor'. A measure of how well your windows keep the heat in by measuring heat flows from a room, through the window and outside. Look for lower numbers. This means your windows are insulating against the cold air outside.
Ways to get financial help for your energy efficient window and door replacement project
You might be eligible for tax credits towards your window or door replacement project. Simply head over to the ENERGY STAR website, then see whether there is anything available in your local area that can financially contribute to your new energy efficient windows and doors.
Thinking about upgrading to energy efficient windows and doors? Let's discuss! Call us today & we can talk you thru the options and help you make the best choice. 860.645.8432