Soaking tubs with nature views are putting the "rest" back in restroom.
When we talk about making a bold statement in bathroom design trends, we usually mention striking marble, walls of wallpaper or colorful hand-painted tile. Those trends are all still going strong, but lately, bathroom designers and homeowners are making a statement with an old bathroom staple: the bathtub. Oversized, standalone tubs are gaining traction as statement pieces that—when coupled with expansive windows that let in morning light and soothing nature views—are equal parts fun and functional.
On the path to relaxation in a busy world, look no further than your favorite scented bubbles and these blissed-out bathrooms that have become part spa and part sanctuary thanks to larger-than-life tubs with equally impressive views.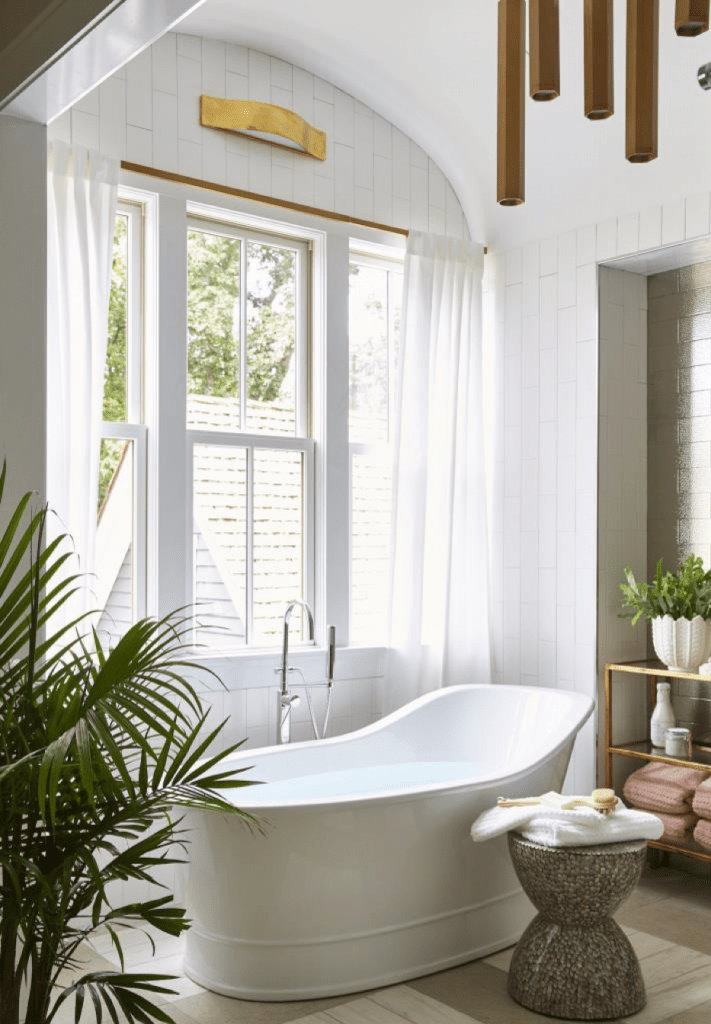 This spa-like bathroom features side-by-side Marvin double hung windows flanked by sheer curtains—making a soak in this tub worth savoring.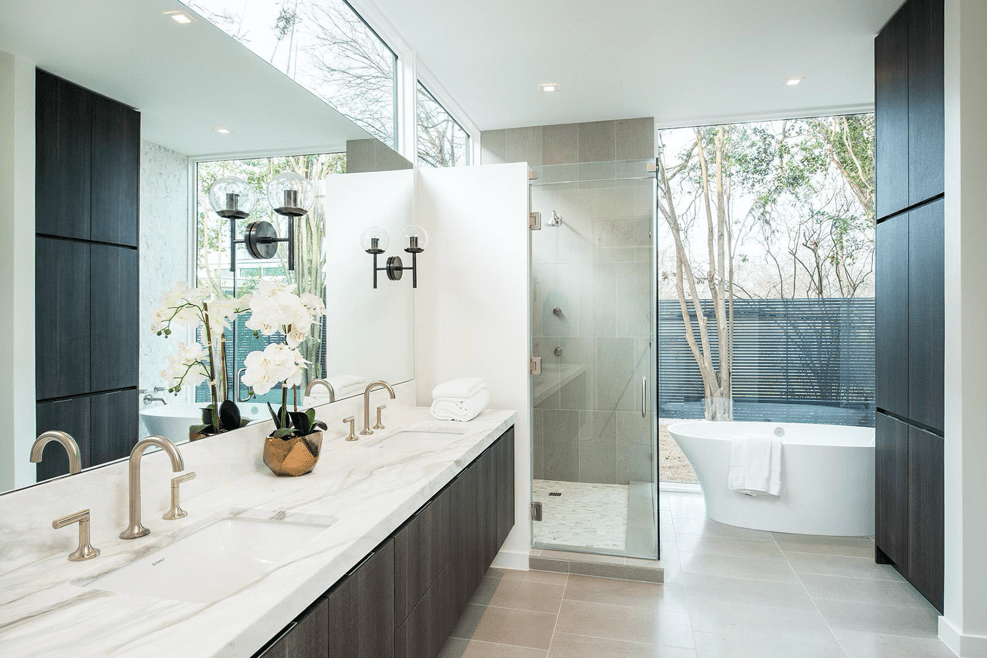 In this earthy bathroom, a wall-sized Marvin direct glaze window, paired with transoms over the vanity, create a light-soaked feel you can appreciate from the tub (and just about everywhere else, too).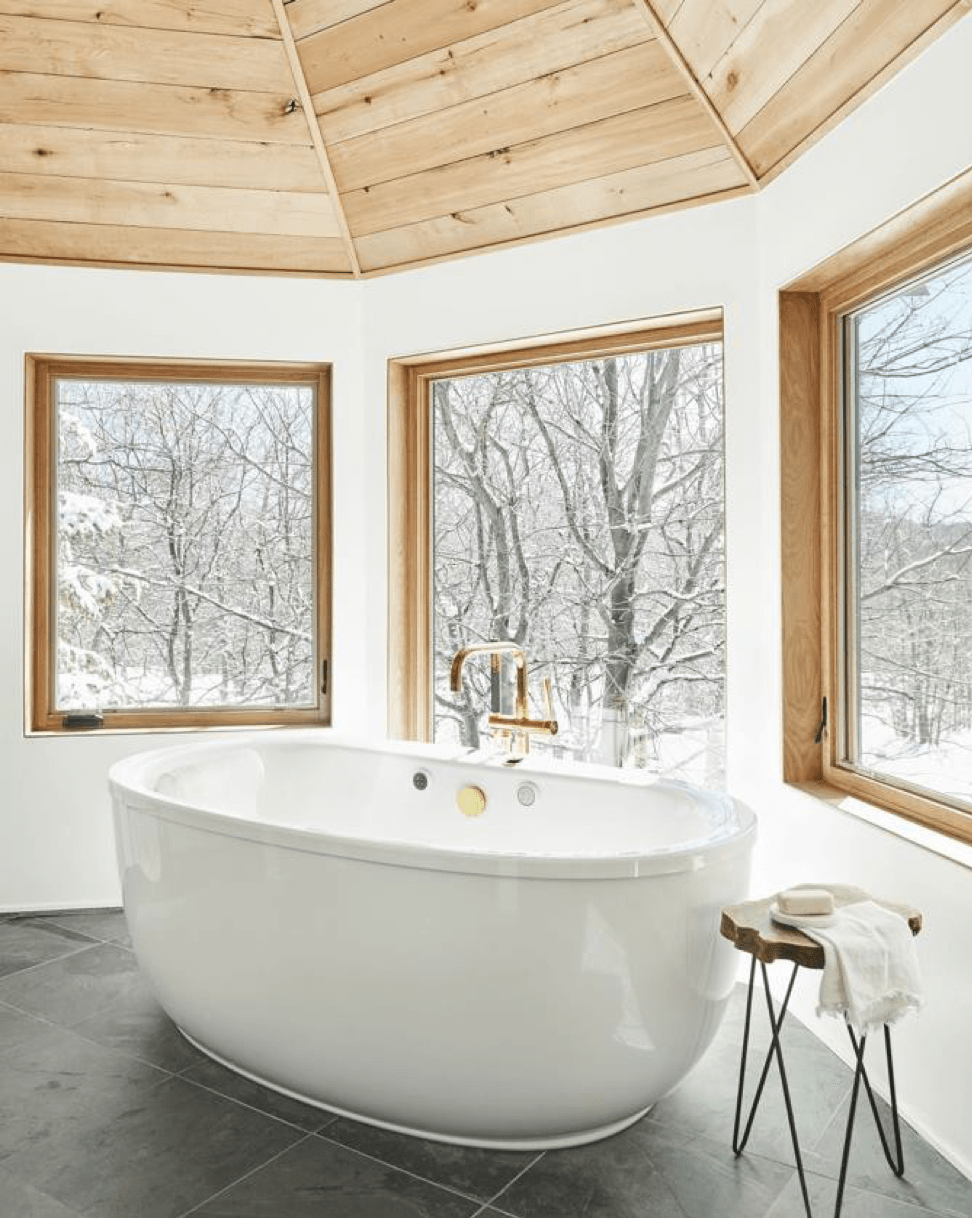 The master bathroom in designer Emily Henderson's Mountain House project was the perfect opportunity to add a bay of Marvin windows around the "soaking tub her heart deeply desired." The result is an immersive winter wonderland perfectly enjoyed from the depths of a hot bath.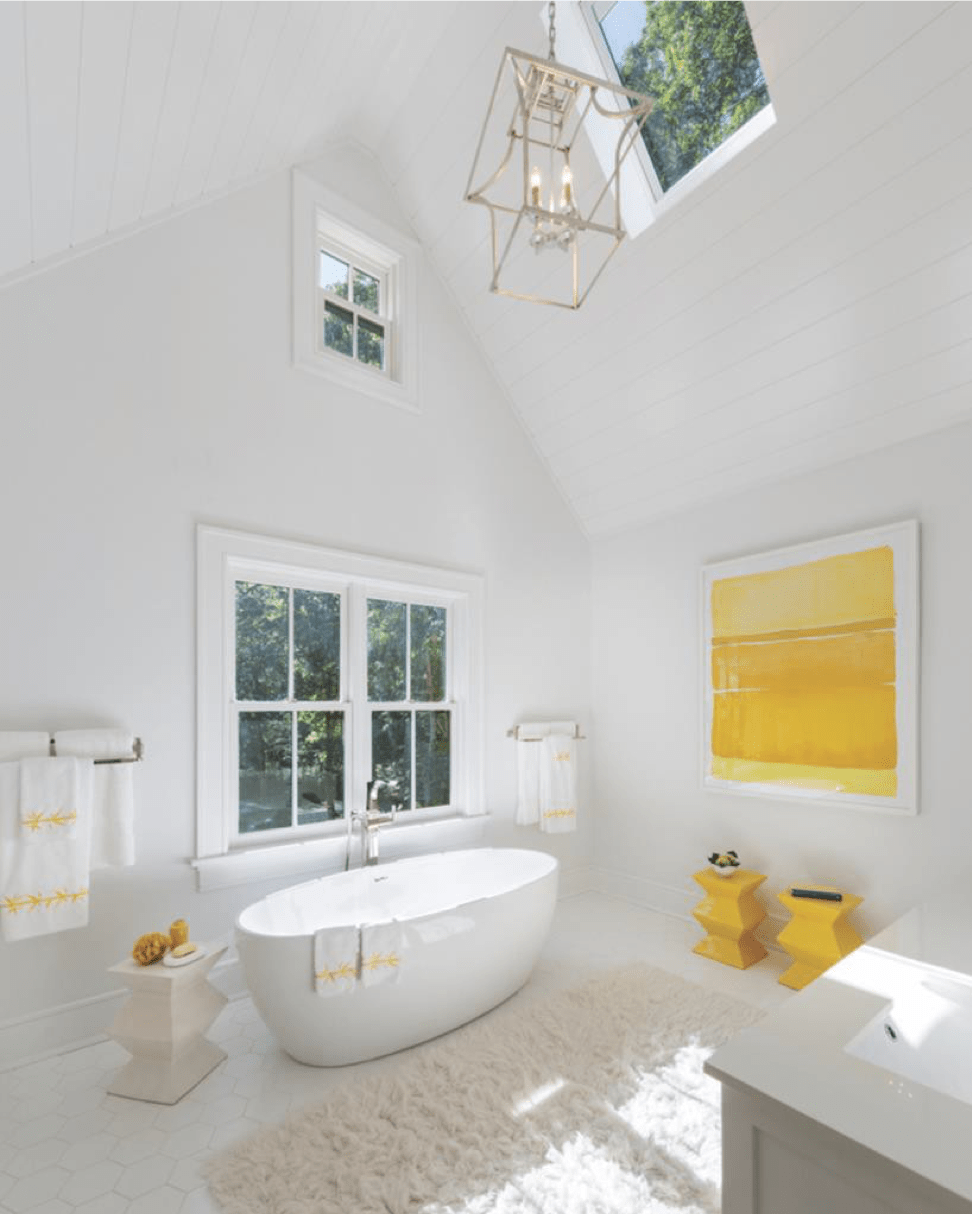 Crisp white walls in this neutral bathroom create the perfect backdrop for uniquely placed Marvin double hung windows that complement a skylight overhead. We're not sure what's a prettier focal point from this tub—the statement art or the statement view.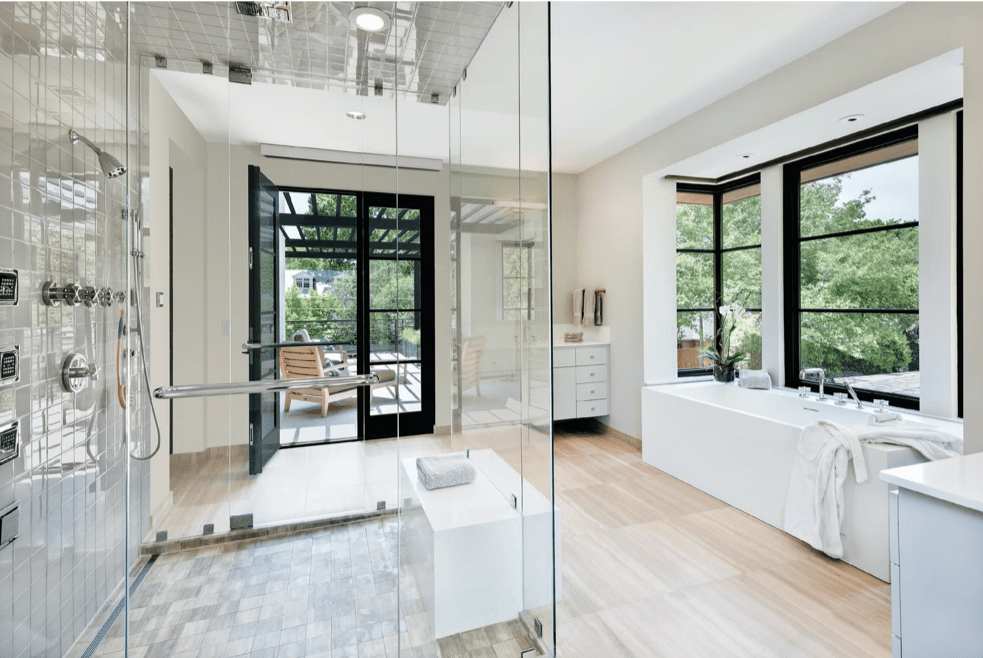 This bathroom proves that soaking tubs can be modern, too—with a sleek shape and black-framed Marvin casement windows to frame the view. Taking relaxation to the next level, a set of Marvin patio doors invites the homeowners to follow a warm soak with a lounge on the adjacent patio.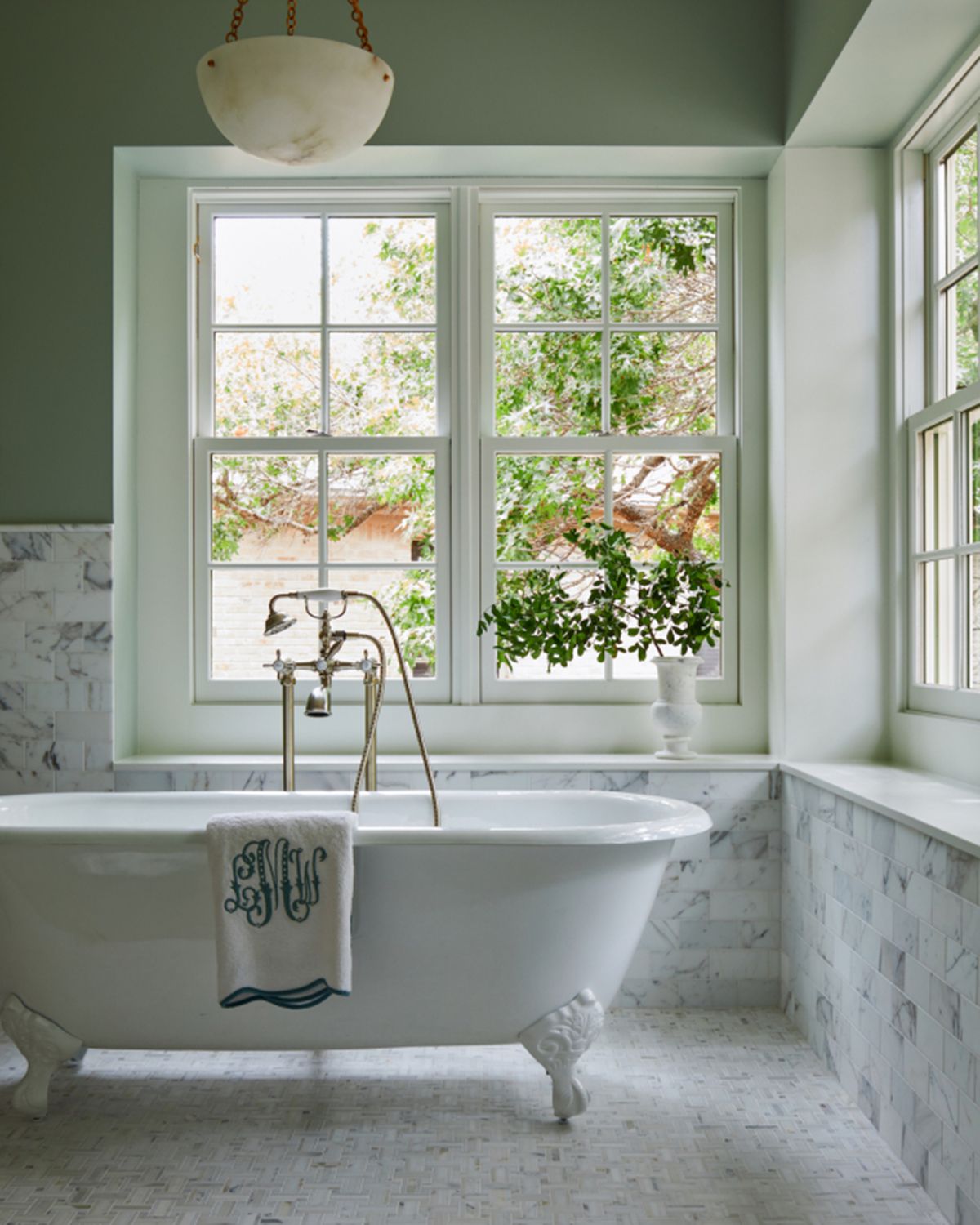 With beautiful marble and an antique soaking tub, this bathroom's Marvin double hung windows perfectly complement the classic feel. Grab a novel and get transported back in time.
---
If you've got a bathroom renovation coming up, consider the power of porcelain and the calming effect of an outdoor view to complete your soaking sanctuary.
Design your Windows with us!